What Is an HR Brand and How Does It Work for Employer's PR Campaigns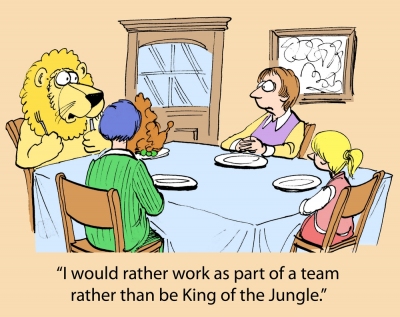 How should a PR rep build their company's HR brand so that people would want to work for it?
Today, on Pressfeed, we offer you a few simple steps to start addressing it right away. 
Companies want the best and most efficient specialists. A qualified HR manager builds an internal referral network in the company allowing the employees to recommend their acquaintances for open positions. However, such a system doesn't always save the day.
How to make people want to work precisely at you company, the incoming flow of resumes unquenchable and the employees write glowing reviews about their dream job on the social media? It's time to get down to creating your company's HR brand.
Below are a few simple steps that will help you structure your efforts or even start from scratch. 
PR your office
The easiest thing is to tell the public about the beauty of your workplace. Tasks of HR managers in big multi-storied companies, such as Kaspersky Lab, sometimes include giving office tours, and not only for the new employees. If your office is not that big but you still wish to tell the world about it, here are several ways of doing so:
1. Via a corporate Instagram account where photos from a trendy and comfortable office would settle in cozily.
2. By giving an office tour for the readers of a web portal.
3. The opening of a new office, especially abroad, is an excellent news hook. Thus you can secure the interest of candidates ready to relocate. Such a piece about the opening may interest business editions.
4. By properly filling out job sites. They allow you to tell in detail about the working conditions (and to show them!). Where there's a will… Of course, if the volume of job openings is big enough, you may start thinking about purchasing a branded company page. On HeadHunter, for instance, it would cost you from $1,800 to $6,800.
5. If your office has a small hall or a big meeting room with a capacity of at least 20-30 people, you can already host meetups or masterclasses at your grounds for the appropriate audience. It could be marketers working in your market or developers interested in the same technology used in your company's project. Thus you gain not only market loyalty and expert status, but also the interest in your company as an employer. 
PR your team
There's an opinion, supported by research, that people come to a company, but leave executives. Introduce candidates to the team in advance—it will allow them to understand how much their and the company's goals have in common, and whether the in-company level of professionalism and work attitude are suitable for them.
1. Spare no effort to organize speeches of your employees at conferences. Perfect for such HR purposes as "to close these very job openings" are narrowly targeted events like meetups for marketers and developers. 
2. If the aim is to form your HR brand in general, large-scale industry events are appropriate. A nice move would be to hold hackathons (fora for developers) with good contractors, tasks and team. Your colleagues would be able to look at professionals in action.
3. If it doesn't go against the company's policy, publish more articles on your in-house and exterior web portals on behalf of your employees. As a rule, their mind palaces tend to be filled with practical cases that people love so much to read about in the mass media. They will convey expertise on behalf of the team as well—the best want to work with the best so it's highly likely for your future colleagues to pop up among the readers. At some companies there are specific copywriters that help employees structure their thoughts in articles.
4. When we offer a job opening to candidates, they ask a lot of questions about the career path and interests of the founder or general director. Try to have several interviews and success story articles on the mass media. You can send links together with the job description later on to the interested candidates.
An HR brand can also be internal
What can a PR manager influence most of all? You need to address internal communications. We won't dwell on Intranet or corporate media—that is already beyond the simple steps program, but let us just note that, as a rule, it is customary to create Intranet for companies with a staff of at least 100 people or with a high percentage of remote employees.
It is in your hands to send out corporate e-mail newsletters: an industry event digest, corporate events, congratulations, achievements, plans, and analytics.
Social media at the rescue of an HR brand
Just in case, a quick reminder about the power of social media: you can publish posts with job openings in other communities for barter or payment, work with the community and reveal more about the inner workings of the company, post corporate news, information about meetups and meetings.
Create a cool HR landing page. You would need to include information about the company, its mission and values, publish job openings, upload as many photos of the team as possible. Videos would also serve the purpose wonderfully. Awesome if you get to shoot not only videos of the company's or department's heads, but also of other employees to make the trust and the impression complete.
Translation by Elena Shelenkova