How to gather numerous responses to job openings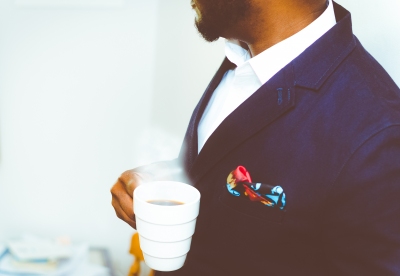 In recruiting, just like in sales, there is the notion of a 'funnel'. A wide funnel of candidates is the flow that provides the company with both streaming and pinpoint closings. It is predominantly comprised of responses on job sites, to a company's e-mail address, and on social media. But it may involve business acquaintances at events, referral systems, internship programs…
Recruiters, HR managers, senior management and business owners are relaxed when the flow of incoming resumes is stable. Because it means that the business necessity (i.e. vacancy) can be promptly filled. What to do when the incoming resumes are not enough and there is no backup pool of candidates? Try following these recommendations.
Fill out job sites properly
Candidates may get scared away by a mere lack of information on job sites, such as GitHub and LinkedIn. In order to form a good impression of a company, it is not enough to simply copy the organization's history from the official website — it is necessary to put forward not only your best foot, but also your office. Show your future employee in which conditions they are going to work, how team master-classes are conducted, add some unofficial information, links to media publications with an executive's interview — strengthen candidate's desire to respond to a job opening.
Hold a master-class/meetup at your office
A low-budget means of luring a candidate into recruiter's nets is to hold a meetup for developers/marketing specialists directly at the company's office. Of course, it is relevant for those organizations that have small halls or large conference rooms with a capacity for at least 30 people. You don't spend any money on the venue, experience no logistics problems, can call your own company's expert as a speaker — all that considerably simplifies the process. But bear in mind that it is aimed at a more long-term perspective to form your company's expert image. And, of course, specialists will not only be able to attend the meetup, but also drop by the office workspace for a tour.
Use social media to the fullest
Who can be more interested in working at your company than your corporate page subscribers? If you once posted a job opening but it didn't work out, don't give up, maybe its field simply wasn't fit for the channel. Thus, it is best to look for developers via Twitter, for marketing specialists or PR managers via Facebook, you can come across an excellent designer on the Instagram, and VK helps you successfully close junior positions or find the developers that hide on other social media.
Create an HR landing page
Why a regular site won't do? The main site is fit for placing a small section, such as "Work with us/Jobs", and yet its key focus is not on careers or the desire to tell about all the job opportunities at your company. An HR landing page focuses attention on the company's values, search for like-minded people, clearly illustrates job advantages. The best thing about it is that an HR manager can create it single-handedly, without involving additional resources (okay, all you need to do is pay for a beautiful domain maintenance and a website builder, such as Tilda).
Go on Telegram
Some stubbornly resist downloading Telegram because their friends/relatives/colleagues don't communicate there. In this case, take it as a work tool only. With its help you can: post job openings on specialized channels, ask colleagues in recruiting or HR chats for advice/recommendation while searching for a specialist, offer jobs in professional chats (with caution). 
Telegram's usership allows to close IT/Digital/Sales/Account/HR job openings faster. We also have our own Telegram channel where we post IT & Digital job openings free of charge.
And finally. When the incoming flow increases it is important to:
1. Give everybody feedback: even if candidates don't fit the position in terms of their skills, create a few templates not to spend a lot of time and yet not to leave them without any response. At DigitalHR we give a response even when contacted by a candidate from a different field (be it a chef, a conservator-restorer or a translator) — we honestly respond that we don't and won't have suitable job openings and wish them success in searching for their dream job. What if this candidate knows a digital specialist whom they might tell about our response? :)
2. Calculate the exact time for phone calls and meetings: if your meetings are scheduled closely, one delay can tear apart the whole schedule. So let the candidate know in advance that the first-stage job interview will last precisely 1 hour/40 minutes/put in the necessary time. If they are still late, let them know right away that you will have to fit in the scheduled time, so that by the end of the talk they don't feel like you are trying to get rid of them. And, by all means, don't be late yourself and keep your promises: if you agreed to get in touch on the phone at 2 p.m., set several reminders to meet the other party's expectations.
3. Keep track of candidate interactions in CRM systems. It can be Beamery, Yello or Jibe, or any other system, the important thing is for you to keep a track record of messages/calls/meetings. It is necessary in order not to contact a candidate several times about the same job opening or to offer a more relevant position in the future.