Focus on Russian businesswomen: Katerina Gavrilova, Founder&CEO DigitalHR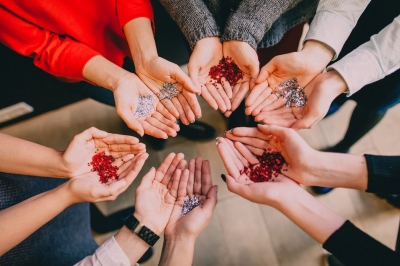 Katerina Gavrilova, Founder of DigitalHR tells thinkRussia about starting a career.
What gave you the initial idea for DigitalHR?
In 2011, presentations of startups and discussions about starting businesses in the Internet space grew popular in Moscow. I had been working in the recruitment sphere since 2008, despite my technical education, and I knew there were a lot of talented specialists who would like to join such a startup. Therefore, I decided to start a company that would enable other startups to find the specialists they need to facilitate quick development.

Did you experience any difficulties in setting up your business? What did you learn from them?
Yes, of course. When you launch a business, you don't foresee any problems and expect that you can deal with any problems by yourself.  That's a great misbelief. The success of your company depends on what kind of people are involved in creating it with you. Each person brings advantages and disadvantages, and it's important for people to amplify each other. 

The most difficult part for me was to delegate some of my tasks to others. It's not very easy to give credit to someone in your business, in which you spent a lot of energy and effort, but it is necessary because otherwise the development of staff and growing of the business becomes impossible.  The smallest of problems was operational activity.
Did you always want to be an entrepreneur?
When I was 14 years old, Robert Kiyosaki became my inspirational mastermind after I read his book.  Since that moment, I have been constantly thinking about career ideas that could make possible the life I want. My collection of ideas included opening a cosmetic parlor – I even nearly entered medical university. Yet I don't see myself as serial entrepreneur, because in every area you should strive for perfection. But now I consider the recruitment business to be fundamentally important, and I hope DigitalHR will be too.
What has been your experience being a female entrepreneur in Russia? 
 
We should take into account that Digital HR is a recruitment business. In Russia, it has been my experience that about 80 percent of companies in the HR space are conducted by women, so on one hand that's easier. If you give good results your partners don't pay attention to your sex or age.

What advice would you give people trying to start a business in Russia?
In Russia, entrepreneurs require a lot of strength to manage legal issues to organize their business and bookkeeping operations. You should find a good specialist at the beginning who can deal with bookkeeping issues. 
 
http://www.thinkrussia.com/business-economy/focus-russian-businesswomen-katerina-gavrilova-founder-digitalhrru