Перенесена в архив: Product Manager (Performance Marketing)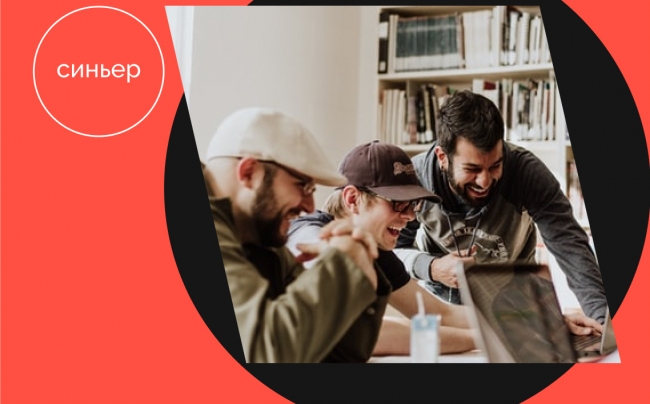 Отправить резюме
О вакансии
Fast-growing B2B SaaS startup developing marketing technology is looking for a Product Manager.
Company is looking for a proven performance marketing expert to join core product team as a Product Manager and build together the best digital marketing measurement & optimisation platform for a modern cookie-less world.


What you'll do:
You'll be closely working together with our leadership team to make sure that our customers are happy with our product, using it actively, and see amazing results when using SegmentStream. In a nutshell, you'll own the post-onboarding product adoption & value confirmation phase, and as the result of this work, we'll have use cases & case studies where the value of SegmentStream is clearly demonstrated and, most importantly, can be repeated on other customers.
Work closely with our clients to generate and test hypotheses on how to use SegmentStream to get better results from performance marketing, as well as ensure that these succesfull insights are reflected in our product documentation, or the product itself.
Improve our onboarding, product adoption and value confirmation rate at scale, by creating easy-to-follow product guides or describing new product features that will be further developed by our Engineering team.
Join strategic pre-sales & customer success calls when strong performance marketing expertise is required to win new clients or consult existing ones, as well as to hear clients' feedback about our offering.
Brainstorm together with other product team members to shape our product vision, and create a detailed roadmap to ensure we are building the best product in our category that delivers real value to our customers.
Who we are looking for:
Senior-level, cross-channel performance marketing leader. You have vast experience launching and optimising performance-oriented campaigns on Google Ads and Facebook Ads, but most importantly, you have a broader responsibility of being responsible for the whole marketing mix performance. You are in charge of making budget allocation decisions yourself, purchasing required performance marketing/analytics tools, as well as hiring & mentoring performance marketing specialists on how they can achieve better results from the same advertising budget.
Well-versed with e-commerce online marketing. You are well aware of how Google Shopping campaigns work, how it is different from Google Discovery campaigns, or how to launch Facebook Catalog Sales campaigns to drive more purchases.
Experienced in using various attribution, measurement, and optimisation tools. We are looking for someone who had a similar problem that we are trying to solve in SegmentStream, and tried & tested multiple different methods or technologies on how to resolve it, and achieve the best results from the entire marketing mix. We understood that you might not be able to find the right solution yet but at least we would like to know what you've already tried, and how it performed for you.
Informed about the latest changes in the marketing technology environment. As a marketing technology enthusiast, you are constantly up-to-date about new features and recent changes in Facebook Ads, Google Ads, Google Analytics, or other main platforms, and can explain and teach how their new functionality works.
Understanding of Machine Learning concepts and how it works in digital marketing. We will also be pleasantly surprised if you've already tried to build your own solutions using ML in order to solve various marketing challenges. If you can relate to the "Marketing Scientist" profile, that's a good sign! :)
Fluent English (C1-C2 level).
What you can expect from us:
Unique and high-quality SaaS product that solves a massive problem for a huge market.
A vast portfolio of enterprise customers around the globe including the UK, US, Canada, Australia, and lots of European countries.
VC-backed by top investors & angels, including TechStars, founders of Pipedrive, Dynamic Yield, and other great SaaS entrepreneurs.
Fast-growing, fully distributed, and international team of smart people who not only love what they do but are also really good at it.
A great company culture that is embracing functional ownership, entrepreneurial mindset, and personal growth.
Full responsibility from day one and being part of our results-driven working environment.
A lot of opportunities for future career growth within the company.
Send your CV to hr@digitalhr.ru or Telegram: @DigitalHRAgency.