How to compose a job offering letter that a candidate will read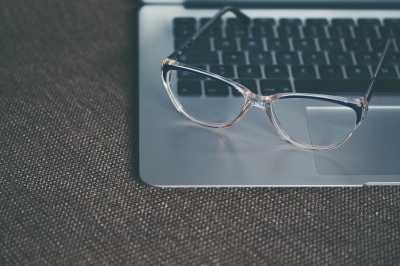 You may have an excellent job opening, friendly staff, a dynamically growing company — that is, all that what we love mentioning in job descriptions — but you won't be able to hook a candidate used to their attention being fought for.
Your lifesaver is a skillfully composed cover letter. That's right, not only candidates are to know how to write it, but recruiters as well. DigitalHR recruitment agency founder Katerina Gavrilova shared with HR-tv.ru the algorithm for composing such a letter.
It is about closing pinpoint positions with specialists' deficit: IT and Digital. Such positions are almost impossible to close if you publish job openings on job sites and social media: the fish won't bite, you need to go to the habitat of candidates that, in most cases, already have a job. The most popular job offering source still is not the messengers or social media, but the good old e-mail. We don't even mention phone calls nowadays considered as a rude violation of privacy, unless the candidate shared their contact phone number on a job site. In order to hook a candidate by e-mail, it is necessary to present the information in a way that would make them want to at least open the e-mail and read it till the end. How to write job opening letters that one would want to read?
Check yourself: Do you have enough information about the job opening?
In case of direct company recruitment, it's easier for the in-house HR managers: they are deeper familiarized with the field, have direct access to the senior management and team the candidate would work with in the future. And yet the recruiter must know a great deal: which leader's team the job opening is for, what are the causes for the opening, what the task pool consists of and to which point the tasks are in line with the company's business goals. It is great when an HR manager is able to give a detailed description of the team members the candidate would work in close connection with: their previous work trajectory, a rough task pool each team member is responsible for, and some off-hour activities, such as "and once a month everybody goes ice-skating".
An external recruiter—a freelancer or an agency rep—should brief the client correctly and thoroughly not to stumble upon candidate's each question. It is better to get in touch with several representatives from the client's side: an HR manager, head of marketing or development department. After such thorough acquaintance, you will be able to present all the advantages of working in the company in the most favorable light. If you really don't know the answer to a candidate's question, it is better to honestly say so and get back to them after the conversation.
Attracting candidate's attention

There are different ways of obtaining candidate's e-mail address, but even if you spoke with them at a conference and they know you personally, your e-mail may still get lost in the list of offers like "Front-end Developer Job Opening". Let's not call it e-mail marketing, but here you will really have to act according to its principle: choose the most appropriate e-mail subjects for your target audience. And even if your target audience is just one person, you need to be able to hook their 100% attention. Our colleague loves studying the candidates' social media and then composing personalized titles, such as "Front-end CrossFit", "Frond-end Wisper", "On the Waves of Front-end", for candidates that follow corresponding theme groups on the social media. People like even more pinpoint approaches, such as an e-mail subject "A Snatch Bigger than Guy Ritchie's" for a candidate that recently wrote on the social media about having rewatched the movie. Keep in mind that the further away the e-mail subject is from the job offering, the sooner you should mention it in the e-mail body in order for it to be visible in the message preview.
Trust-boosting the job opening
For e-mails, collect information from open sources, such as links to articles about the company, launch of a new product, interviews with the founders or the CEO, Facebook links to immediate superiors — all that boosts the candidate's trust and simplifies their search for information. Besides, later it would be the easiest way to check the candidate's interest in your company: one can ignore information gathered in one place only in case of absolute disinterest.
Less officialese and more beauty
We recommend, and it's a no-brainer, to sign up for informational and educational resources that often cover the topic of business correspondence. Phrases like "Allow me to offer you a job opening" or "I am much obliged for your feedback" make your text look either like a robot-generated one or a 19-century narrative. Don't make your introductory message on a first-name basis, such tone would be unpleasant for the recipient. It's better that the candidate asks you to be on a first-name basis once you have observed the decencies. You may copy company description and employee's key tasks from message to message. As for the rest, we advise you to take this process more creatively and personalize it for each candidate. And beauty.  Rarely remembered, but still worth mentioning: any hyperlinks should be hidden, the text should be formatted, if there is a graphic element, it should not slide off and obstruct the text.
Never complain

For some reason, certain specialists believe that a complain will help to provoke a more active response if they write that they have worn themselves out looking for a developer or that the bosses are furious, or that the previous employee left this job in an ugly manner. Rather than reacting to negative information, one feels like avoiding it.
And finally: keep up
At our recent HR meetup, a developer spoke about the right way to headhunt IT people. His advice was very concise: tell about the job opening right away, you won't interest anybody with a lead like "There is an interesting offer"; don't immediately ask to recommend other specialists, this works only when you have already established trust; don't mix up technologies and don't call developers for unsuitable job openings, or you'll be blacklisted forever.
Translation from Russian by Elena Shelenkova