Senior Mobile developer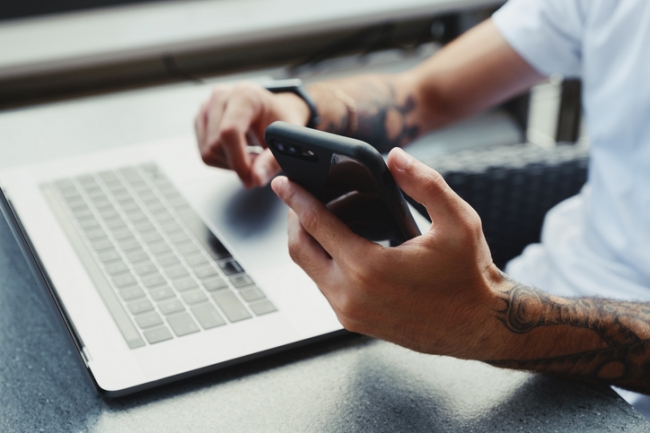 Отправить резюме
О вакансии
A software company building a global print cloud is looking for talented Native app developer to join a growing team.
Following company's global expansion, we are seeking a talented Native app developer to join a growing team. You will be a valuable part of their Native Apps Engineering Team developing Mobile (Android/iOS) applications for their Consumer and Business facing brands. Reporting to the CTO, you will work closely with the Product managers and other business representatives to ensure that the engineering team delivers exceptional output to support the business goals. You will be collaborating with colleagues across all engineering teams and contribute to building unequaled standards. 
The position is based in Stockholm, Sweden, or Moscow, Russia
What you will be doing:
Develop and evolve mobile solutions for company's B2B, B2C, and B2B2C products.
Work closely with web development teams to set common goals and standards for deliveries.
To be actively involved and engaged in tech improvements and tech evolution in the company.
Constantly seek ways to evolve and build the best and competitive solutions for company's business via scanning competitors, analyzing different players in the native apps space, and sharing competitive and evolutionary ideas about app development. 
Who you are: 
In order to be successful in this role, you will need to have a start-up mentality. You are committed to excel with energy and endurance while you understand that building a company is hard but satisfying work. You have integrity and sense superior team management and mentoring skills, high integrity and great attention to detail. 
Moreover, we would like to see evidence of the following in your profile:  
A people-oriented developer. You feel deep ownership in what you develop, enjoy unblocking the road, inspire participation from everyone, and encourage the evolution of the process, quality, output.
Curious and engaged in mobile app development constantly evolving landscape.
Great thinking, planning, and organizational ability.
Solid background as a developer/Senior developer. 
Degree level qualification in a relevant field.  
Fluent in English with strong verbal and written communication skills. 
Swift/Objective C/Java. You are an expert in one tech stack (f.ex iOS development), but familiar and feel comfortable developing in another (Android) area.
Nice to have: experience in hybrid app design eg React Native.
What company offers:

They offer you a chance to be part of a truly amazing journey in a company that sets very high targets and works hard to achieve them. They are not just another social web application; they are changing one of the world's largest industries as the engine for personalized products for creators and global brands.
You will be able to work with smart, motivated, and engaged co-workers from all over the world, in a very energetic environment.
You will have a tangible impact on the way that they operate and expand their business.
Working with some of the most ambitious colleagues out there you will have a ground floor opportunity to put all your experience and know-how to the test while learning at a speed you thought was impossible before joining. As they continue to grow they want you to grow with them and for the right candidate, there is no limit to where this opportunity might take you.
Send your CV to hr@digitalhr.ru