E-mail маркетолог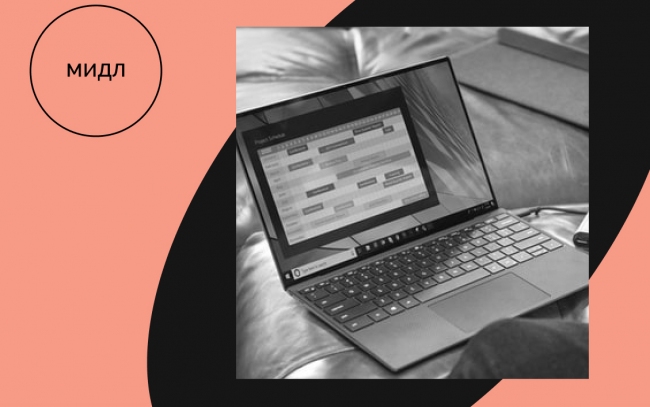 Отправить резюме
О вакансии
The company develops solutions for the b2b communication industry. It started as a small company in 2007, enabling its customers to maintain low latency and high-quality internet voice connections with their clients from all over the world.
Team is looking for an e-mail marketing specialist to maintain strong communication for two different B2B communication solutions industry products (CCaaS & CPaaS).
What we see a perfect candidate like:
Motivated & hungry for success and looking forward to joining a fast-growing company with international recognition.
Go-getter and goal-oriented person with positive attitudes and a strong desire to get things done.
Adept problem solver who exceeds objectives and constantly improves professional methods.
What we require from a candidate:
Advanced English communication skills.
4+ years of hands-on experience in email marketing.
Deep knowledge and experience with sender and automation platforms.
HTML/CSS.
Understanding of B2B email marketing peculiarities. Previous experience of working in
several B2B products required, communication industry preferred.
Proven track record in developing effective email marketing assets with project management details and actual results.
Tasks you will do in:
Three months:
Understand how the company works from the inside and its actual product-market fit. Immerse yourself in the industry specifics and the customer behavior.
Audit previously developed product mailing activities.
Develop product email marketing backlog.
Undertake deep competitors' email communications research.
Choose an automatization platform for fast and flexible customization, embedding new features and metrics monitoring.
Initiate development of email marketing strategy for both company products.
Ensure email campaigns success objectively evaluated by key metrics.
Together with the product & acquisition teams, develop and implement welcome.
Six months:
Provide customers deep knowledge about product updates & new features.
Build email marketing processes that would afford clarity and transparency for high-quality assets development.
Build system processes for permanent split tests & upgrade the content quality.
Complete email marketing strategy and revise it upon results.
During the whole year:
Lots of analysis and searching for customer behavior insights.
Increase metrics like delivery, open & click-through rates for active chains.
Create new regular email chains to build loyalty, drive sales, and increase the customer lifetime value.
Constantly search for new ways to enable the sales team to close deals and support the upselling cycle.
Collaborate with the design, product & sales teams to find new insights and growth points.
What you can expect from us:
Competitive compensation and benefits package.
Friendly working environment open for sharing of your ideas and ready to provide you everything required for result and growth.
Tolerant attitude towards mistakes and experiments.
A nicely-located new spacious office within walking distance from the metro station.
Top-notch work equipment for your needs.
Free lunch and healthy snacks every day.
Medical/life/travel insurance via Allianz.
Flexible work schedule, the ability to work remotely.
A team of talented and fun colleagues from more than five countries.
Opportunity to enroll in an educational program from top world universities for top. performers.
Referral bonus program.
Присылайте резюме на hr@digitalhr.ru или в Telegram: @DigitalHRAgency